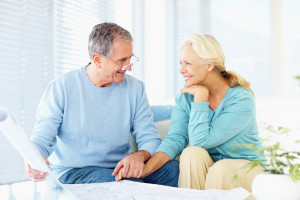 The last thing most people want to think about while wrapped up in the romantic moments of being in love and planning a wedding, is the possibility of divorce. That is why the average person beginning the divorce process has little or no knowledge of their rights or how the law will divide their property. While they may never have given this subject any thought before, when facing a divorce, it becomes paramount.
There is no reason to wait for the unfortunate event of divorce to seek legal guidance. It makes sense to talk to an attorney about your rights and options before you enter into a marriage contract. This is especially true if you have substantial assets that you may want to protect. Even if you do not have substantial assets going into the marriage, you should consider the possibility that you may acquire assets during the marriage such as retirement benefits that you may not want to share with your spouse if your marriage ends, especially if it ends on a bitter note.
If you are contemplating a marriage proposal or you are already engaged to be married, now is the time to speak to an attorney to plan your future. A properly drafted and executed prenuptial agreement can address many issues including future rights and obligations pertaining to property ownership during the marriage, disposition of property upon separation, marital dissolution, or death, and modification or elimination of spousal support, to name just a few.
Experienced prenuptial attorney, Mindy Reynolds, can help you protect your property interests and your legal rights. Call Mindy Reynolds to learn how she can help you.
Mindy Reynolds serves clients in Atchison, Coffey, Dickinson, Douglas, Geary, Jackson, Jefferson, Johnson, Leavenworth, Miami, Osage, Pottawatomie, Riley, Saline, Shawnee, Wabaunsee, and Wyandotte Counties and throughout Kansas.